"Tech Tie" by Jeff de Boer, Grant McKee and Shannon Hoover includes 16 OLED screens. The screens use similar technology found in cell phone displays.
The next version of the tie will have the ability to store information and can be programmed to take photos, detect movement, and respond to changes in environment.
Jeff de Boer is a Calgary-based multi-media artist with an international reputation for producing some of the world's most original and well-crafted works of art. Grant McKee is an electronic engineering technologist.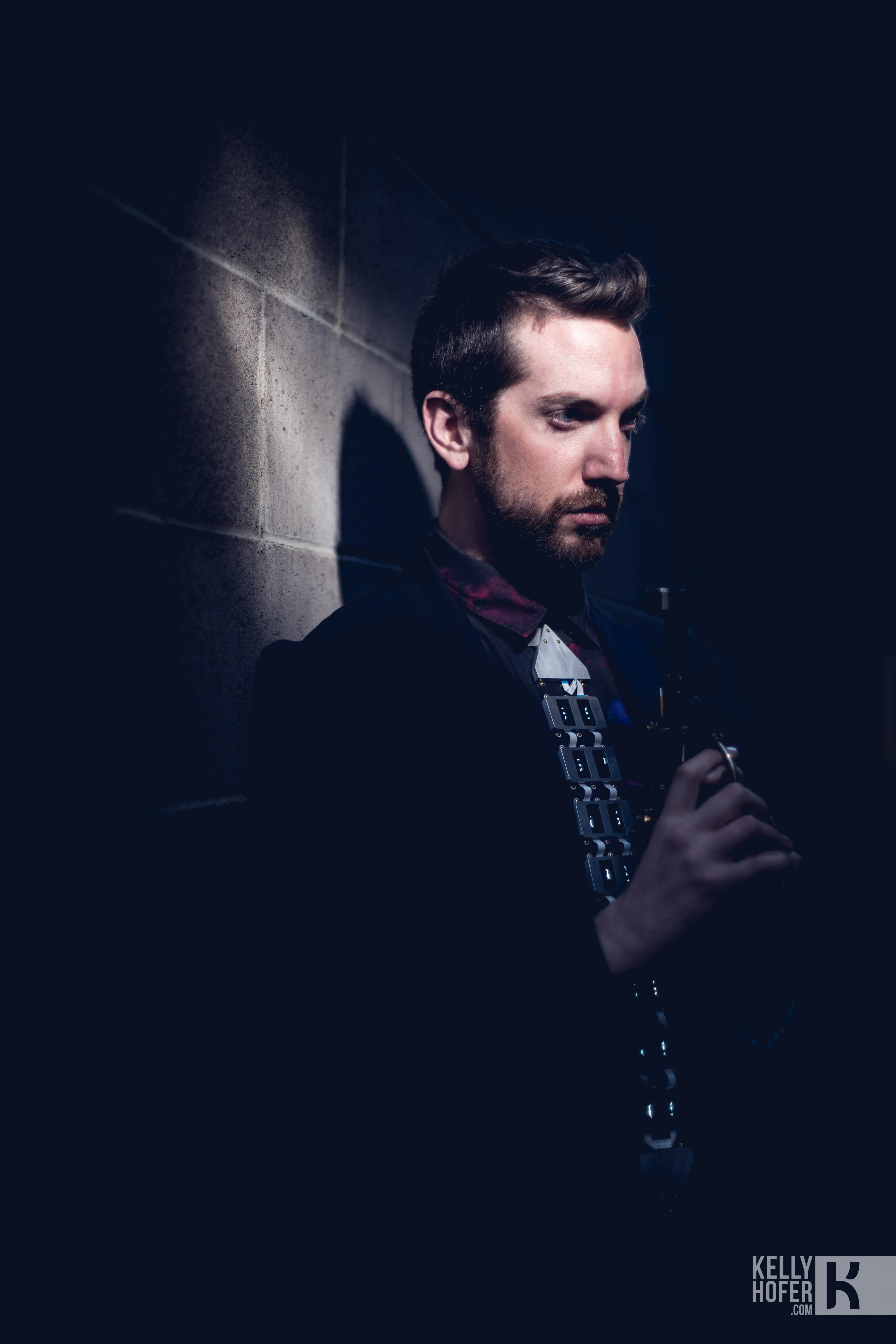 Photography by Kelly Hofer. For more information on MakeFashion, wearables, or the Tech Tie contact info@makefashion.ca