Yasmine Mustafa, a Philadelphia-based entrepreneur, has created a new device, Athena, a simple device with a big goal- protect women from physical assaults at the touch of a button.
Athena is an inconspicuous pendent, the size of a coin, which can be worn as a necklace or clipped onto clothing that can be easily accessed. The device is activated by holding the button for three seconds sounds an alarm similar to the level as a freight train and sends a message to friends and family automatically that the wearer has pre programmed via the app.Those contacts will get a map showing the wearers exact location, directions, and it will promote the contact to call the wearer or 911.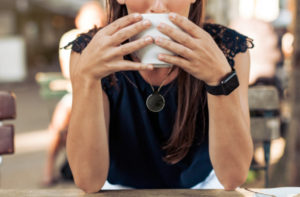 Roar, the company behind Athena, decided on programming a loud, unanticipated noise, to catch the attacker off guard and getting the victim help when it's needed the most. Hopefully once activated the attacker will run away to avoid public attention. It will also, hopefully, bring in aid within the wearers vicinity. Athena is supposed to have a three month battery life, it is also waterproof and connects to smartphones via bluebook to generate the GPS location.
It's unfortunate that we live in a world where women have to constantly analyze their safety in certain situations and where safety devices exist. But I can also see that devices such as Athena would give parents a piece of mind. What do you guys think? 
Al images from ROAR
http://www.makefashion.ca/wp-content/uploads/2016/06/11904695_1015671085119450_5137192084555142720_n.jpg
586
960
MakeFashion Staff
http://www.makefashion.ca/wp-content/uploads/2016/03/makefashion_logo.png
MakeFashion Staff
2016-12-14 17:16:50
2017-01-12 03:22:20
Athena, New Tech to Protect Women.